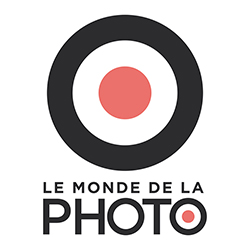 Each year, as part of the Paris Photo Fair's competition "les Zooms", nine photo magazine editors choose an « emerging photographer » and present their work to the public and the Jury, which this year is headed by Vincent Perez.
I am very honoured to be appointed by Vincent Trujillo, Editor-in-Chief of the magazine "Le Monde de la Photo" as their photographer of choice in this year's contest, and I sincerely thank him for this opportunity.
Two prizes will be awarded, one each by the public and by the press. The results will be announced on September 26th.
The reportage which has been selected is a series of images captured in the Winter of 2015 that focuses on the Mongolian reindeer herders, which I have titled "By my reindeer, a winter among the Tsaatans".

I am very happy to have won the Public's Choice Award and thank everyone who voted for my series.
Vincent Trujillo
Director of Le Monde de la Photo, June 2017
When I first met Celine, a few years ago, at the Salon de la Photo of Paris, I became acquainted with a great traveler. Her eyes illuminated with the evocation of the destinations that we both know, and upon which we share a few anecdotes. I was immediately drawn to her approach which is viscerally engraved in the desire to meet the other person, to feed on the emotion of those moments when two cultures come into contact. I couldn't have imagined that, a few years later, photography would become her profession. And yet, in hindsight, how can we not imagine the implacable logic of this journey. Photography has imposed itself naturally and slowly to give a meaning to, and leave a mark upon, to this ferrywoman of frontiers.
Among the countries of the world that Celine loves, Mongolia holds a special place in her heart. She will go on to make several long-distance trips there. From the other side of the mirror, I am still on my guard when Celine proposes that I view a recent work (2015) on reindeer herders: the Tsaatans. I am afraid that the innocence of our first exchanges will disappear at the sight of a worn-out subject already seen. The Evens, the Sami and the Nenets have already filled the glossy pages of magazines as well as the imagination of collective memories, and it is now as a photographer and publisher that we see each other again. By in discovering her black and white images of this community that lives in Mongolia, Celine immediately managed to transport me with her to this camp with her, and into the roughness of a winter in the east. I find myself rediscovering this way of life.
One shot after the other, I savour the pictorial narration, this singular black and white treatment, this sensitive eye, the humanity in the faces she captured, the simplicity of daily life and the immutable gestures, these chalky lights. This visual language demonstrates a palpable symbiosis and joie de vivre. It is simply a wonderful body of work, fair and powerful. I have never had the opportunity to travel to Mongolia, but I can never be grateful enough to Celine for allowing me, thanks to a few images, to virtually accompany her on this trip. So it was that I was able to walk alongside the Tsaatans, to embrace the harshness of the Mongol winter, to watch over wild reindeer, and to experience the frugality of simple moments in the heart of Nature. It was a vibrant imaginary journey. Photography has some mystical power, and Celine, over the course of a winter, has become one of its worthy priestesses.
Congratulations!